Advanced Dental Technology – Alpharetta, GA
Tech-Driven Dentistry From Start to Finish
As a 100% digital dentistry practice in Alpharetta, we consider ourselves to be very tech-driven. As a result, this allows patients to have a more enjoyable experience, while our staff and dentists can complete treatment more efficiently and without the inaccuracies often caused by traditional dental technologies. Below, you will discover more about what we use in-house so that you can prepare to be more confident in your decision to choose Alpharetta Modern Dentistry.
CT/Cone Beam Scanner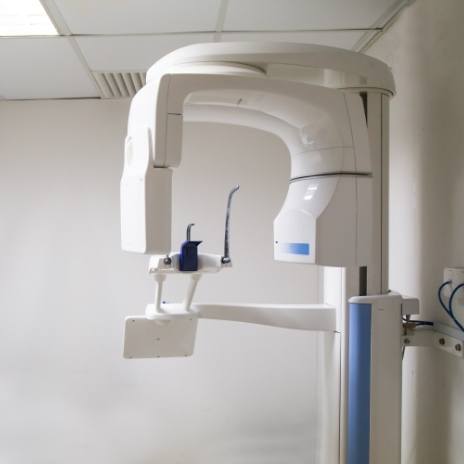 When preparing to place dental implants or perform another complex form of dental surgery, we use our Axeos CT/Cone Beam Scanner. Designed to capture detailed images of your teeth, gums, bones, nerve pathways, blood vessels, and nearby facial structures, our team can generate customized and fully accurate treatment plans. The hundreds of images brought together to create a single 3D model takes the guesswork out of surgery so that patients experience a swifter and more enjoyable recovery.
Digital Impressions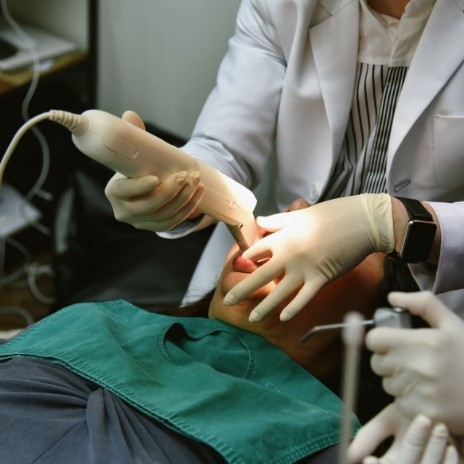 With Primescan digital impressions, we now make it easier to capture accurate and more precise models when preparing a patient to receive a custom restoration. The handheld device quickly scans the various areas of your mouth so that you don't have to endure cold, messy dental putty. You'll also have the opportunity to relax while a three-dimensional model of your smile comes together on a nearby monitor. When ready, we can create a tangible model using our 3D printer in-house before working to create a customized restoration.
Intraoral Camera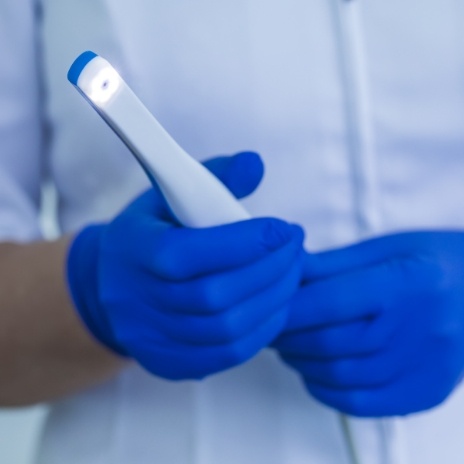 As a method of valuable patient education, the intraoral camera makes it easy to show patients what is happening to a particular tooth or the gums during an examination. The handheld, pen-like device uses a small camera to scan the teeth and gums so that you can freely watch as your dentist explains the need for treatment. We'll also share ways you can improve your oral hygiene at home to avoid the potential for cavities or gum disease in the future.
Digital X-Rays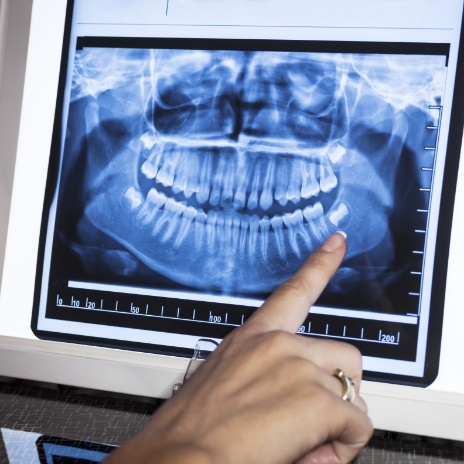 With less radiation, faster high-resolution images, and keeping patients comfortable, digital X-rays are becoming normal in most dental offices; however, there are still many who choose to use traditional methods to see what is happening beneath the gumline. With images that are captured in just seconds, our team can quickly and easily review the status of your smile and make appropriate recommendations for treatment.
Nitrous Oxide Sedation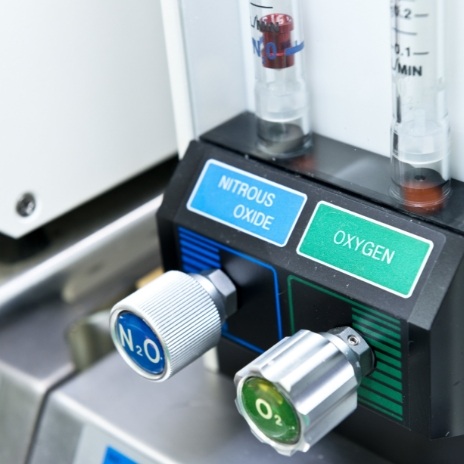 As a mild sedation known for its ease of use and lack of side effects once it's turned off, nitrous oxide is a great option for patients who struggle with slight dental anxiety or who need help to get comfortable while in the dentist's chair. With the use of a nasal mask, you simply inhale the gas and become thoroughly relaxed while our team works to address your smile's needs. When finished, you'll return to normal in a matter of minutes so that you can resume regular activity immediately following your appointment.