SureSmile Clear Aligners – Alpharetta, GA
High-Tech Orthodontic Treatment & Planning
At Alpharetta Modern Dentistry, we take a unique approach to orthodontics. Our 3D cone beam scanner is used during our treatment planning process to help us factor in your unique oral bone structure for more predictable and precise results. This all-digital approach helps streamline the entire process, allowing you to enjoy both discretion and convenience throughout your SureSmile aligner experience. To find out whether this treatment is right for you, contact our office today!
Why Choose Alpharetta Modern Dentistry for SureSmile Clear Aligners?
Comprehensive & Detailed Treatment Planning
An Experienced & Skilled Dental Team
Multiple Flexible Payment Options Available
How Does SureSmile Work?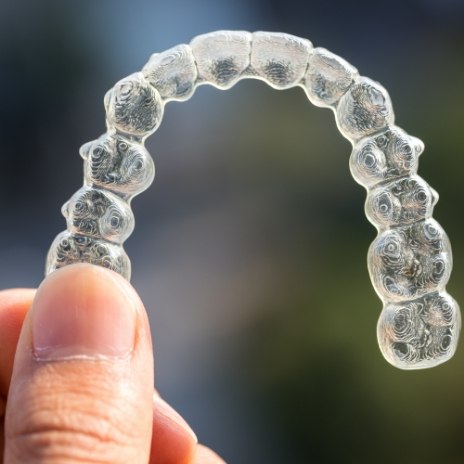 To begin the process, you'll schedule a consultation with Dr. Valeria Labastida, who will capture a digital scan and images of your mouth. Our team will then send off the scans to our SureSmile digital lab, which will outline a customized treatment plan to address all of your orthodontic issues, whether that's bite problems, crowding, or gaps between teeth.
When you consent to treatment, our laboratory will get to work crafting the first several weeks of aligners that you'll wear. Typically, you wear each set for about two weeks, between 20 and 22 hours each day. You'll return to our office every six to eight weeks to pick up the next pairs of trays in your treatment until you achieve your ideal results.
The Benefits of SureSmile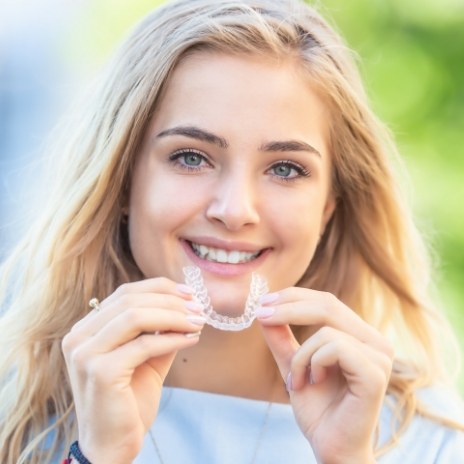 SureSmile aligners provide a variety of unique benefits that make them a popular choice among patients, including:
The ability to eat the foods you want throughout your treatment. Just be sure to take out your trays beforehand.
Easy maintenance for both your aligners and dental health. All you'll need to do is remove them from your mouth to soak and cleanse them, as well as brush and floss your teeth like you normally would.
Maintain your professional appearance with clear orthodontic trays that are hardly noticeable to onlookers.
Enjoy a faster average treatment plan of between 12 to 18 months.