Preventive Dentistry – Alpharetta, GA
We Don't Just Care for Smiles, We Care for People
It's true that our specialty is dental health and hygiene, but we always take the time to get to know each of our patients as a whole person. Not only will we ask about your smile goals and concerns, but we'll always remember your name, and we love hearing about your family and what's happening in your life!
Our top priority, besides offering outstanding service, is to keep your smile healthy and minimize your need for more extensive treatments. We're able to do this by providing a variety of kid and adult-friendly preventive services, from checkups and cleanings to sportsguards. Call our office to schedule an appointment today!
Why Choose Alpharetta Modern Dentistry for Preventive Dentistry?
State-of-the-Art Dental Office
Convenient In-Office Membership Plan
Patient-Centered, Comfortable Dentistry
Dental Checkups & Cleanings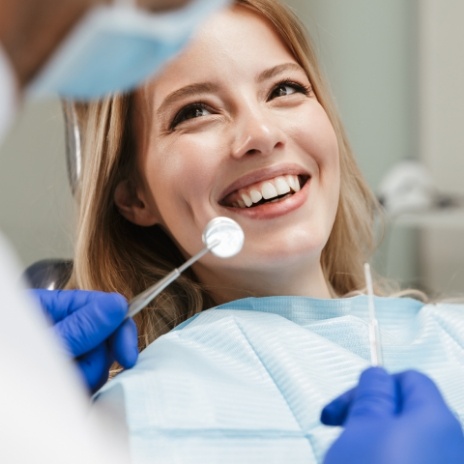 The key to a smile that's healthy for a lifetime is routine checkups and cleanings with your dentist in Alpharetta. Our team will collect necessary X-rays and conduct a thorough examination of your teeth, gums, and oral structure in search of any signs of conditions. This helps us spot and treat common problems like cavities and gum disease before they have a chance to become worse. Finally, before you leave, one of our dental hygienists will thoroughly clean and polish your teeth, leaving your smile feeling refreshed.
Dentistry for Kids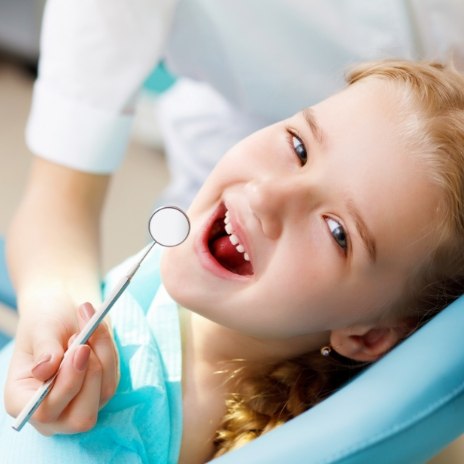 Whether you're looking for a dentist for you or your entire family, we proudly welcome patients of all ages. We offer a variety of kid-friendly treatments, including dental sealants and sportsguards, and our team is wonderful at helping children feel comfortable and at ease while they're in the treatment chair. Our all-digital workflow also helps make each of their visits as streamlined as possible, so your child has an experience that's brief yet detailed.
Oral Cancer Screening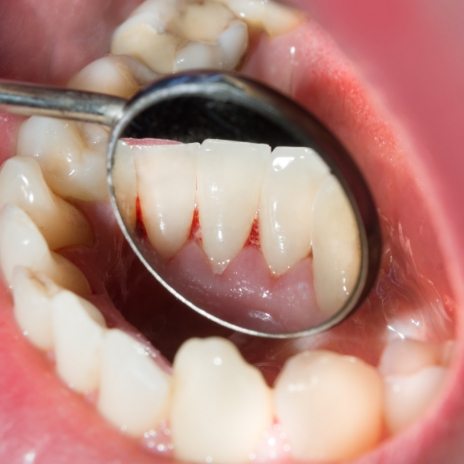 The American Cancer Society estimates that over 54,000 oral cancer cases are diagnosed in the United States every year, and worldwide, that number jumps to nearly half a million. We strive to help our patients live healthy and full lives, which is why we screen for this disease at each of your bi-annual checkups. With early detection, the odds of successful treatment are much higher, so we'll let you know if we spot anything that we feel needs to be further tested or examined.
Fluoride Treatment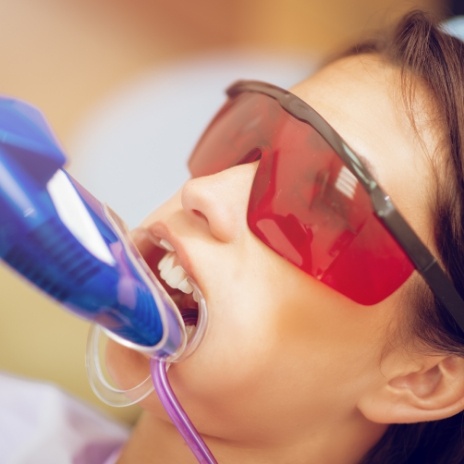 Fluoride is a mineral that's derived from rocks and found in other natural elements, like soil and the air. However, it's most commonly known to us because of its enamel-strengthening and cavity-fighting properties. That's why it's added to dental hygiene products like toothpaste and offered in-office. If we notice that you may not be receiving enough fluoride in your diet, we can help supplement it by either prescribing at-home fluoride gel trays or applying the gel to your teeth after your professional cleaning.
Dental Sealants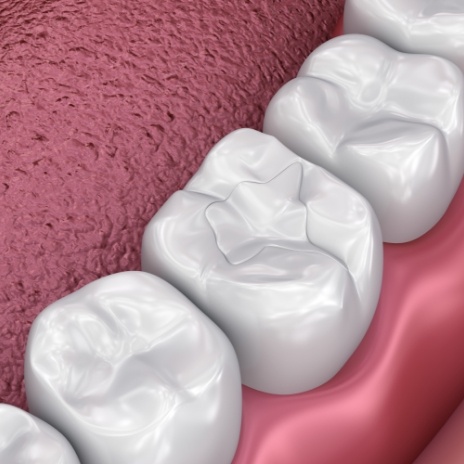 Dental sealants are effective preventive measures for those at a higher risk of decay, especially children. The process is quick and painless and can help avoid the need for several fillings and make removing plaque and food debris from the hard-to-reach areas of the mouth much easier. We'll paint a clear liquid over the biting surface of molars that have deep grooves and pits, hardening it with UV light. Once solidified, it will act like an umbrella, shielding food and bacteria from collecting in the nooks and crannies and causing cavities to form.
Athletic Mouthguards / Sportsguards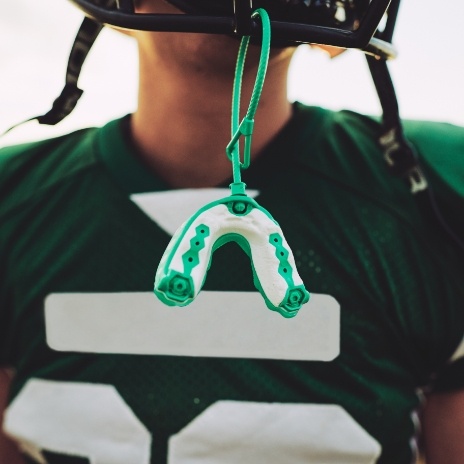 Do you or your child play contact sports in a local league? Protect your smile and avoid an unexpected trip to the emergency dentist by investing in a high-quality, comfortable, and custom-fitted sportsguard. They're crafted from flexible and cushioning acrylic to protect your teeth and jawbone from trauma. That way, you or your child can play with confidence, not having to worry about the high possibility of dental damage.
Nightguards for Bruxism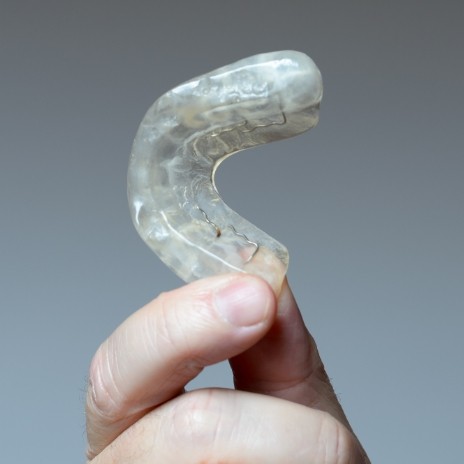 Bruxism, better known as teeth grinding, is a common condition that impacts countless people. Whether it's caused by stress or underlying conditions like malocclusion, the constant gnashing and grinding of your teeth can put them at great risk of becoming broken and damaged. With time, bruxism can also lead to chronic issues like TMJ pain. Our custom-made nightguards are designed to cushion your teeth as you sleep, protecting your jaw joints and reducing your risk of developing problems like tooth infections as a result of your condition.
At-Home Dental Hygiene Products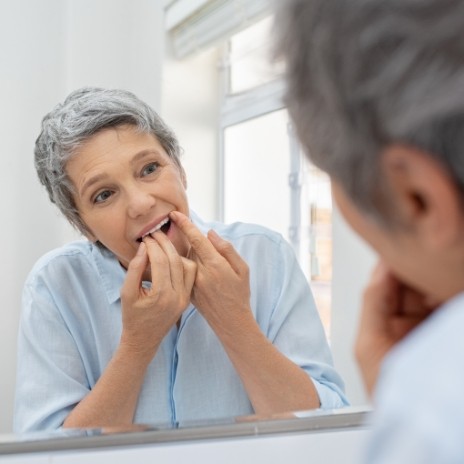 For our patients who are at a higher risk of developing cavities or looking for effective ways to boost their dental hygiene, we also offer several different professional-grade at-home hygiene products. To help strengthen your enamel and protect your pearly whites from cavities, we can send you home with fluoride gel trays, OraCare mouth rinse, and Prevident 5000 toothpaste. We also sell Sonicare and Oral B electric toothbrushes, which are our go-to recommendations for those looking for a thorough morning and nightly brush.