Gum Disease Treatment – Alpharetta, GA
Fortifying & Protecting Your Gum Health
Gum disease, clinically known as periodontitis, is one of the most common oral health issues, estimated to affect one out of every two adults in the United States, according to the Centers for Disease Control and Prevention. Not only can this disease cause uncomfortable symptoms like chronic bad breath, but it can also lead to the overall deterioration of the foundation of your soft and hard oral tissues that support your teeth. As a result, untreated gum disease often results in tooth loss. Schedule a consultation today to learn how we can help you fight back.
Why Choose Alpharetta Modern Dentistry for Gum Disease Treatment?
Periodontal Inspections at Every Checkup
Caring & Compassionate Dental Team
Same-Day Dental Treatments
Symptoms of Gum Disease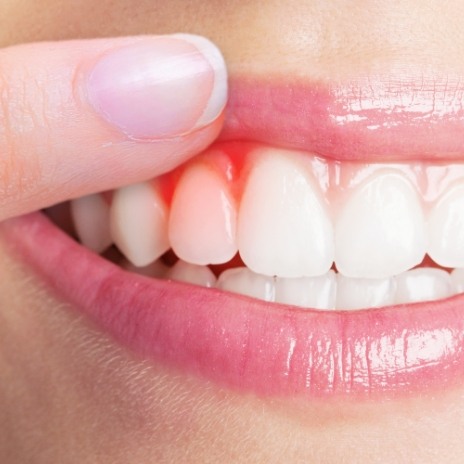 Patients may experience a wide range of symptoms related to gum disease, depending on how far the condition has progressed, such as:
Chronic bad breath
Gum recession that makes the teeth appear longer
Bleeding gums while brushing or flossing
Pockets of pus formed between the teeth and gums
Loose or shifting teeth
A change in your bite
Tenderness or discomfort when chewing food
Swollen, inflamed, or dark red or purple-looking gums
Tooth loss
Scaling & Root Planing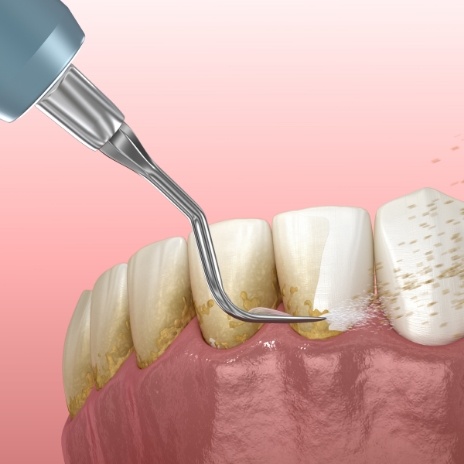 To combat the effects of gum disease and either reverse or keep the symptoms from progressing, our team offers deep cleanings, also known as scaling and root planing. First, we'll clear away all plaque and tartar from the surface of your teeth, as far down as the gumline. We'll then smooth out the roots of the teeth, being sure to remove any hardened bacteria. This will ensure your gums reconnect to your teeth, allowing them to provide crucial protection to the vulnerable roots.
Gingival Irrigation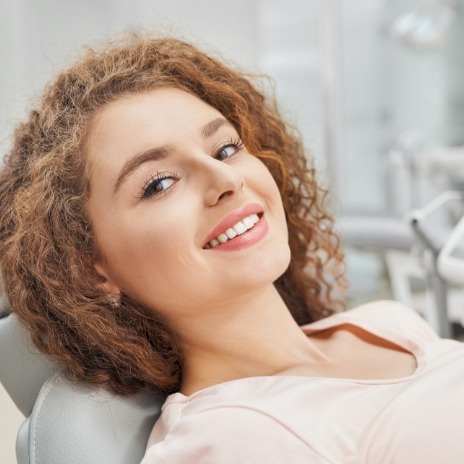 In addition to scaling and root planing, we will incorporate gingival irrigation. This process injects antimicrobial solutions into the gum pockets and flushes out harmful debris and bacteria so that gums may begin to heal. Our team will likely recommend that you invest in a Waterpik, which is a water flosser that can help to improve gum health while at home.
Specialized Cleanings with Hygienist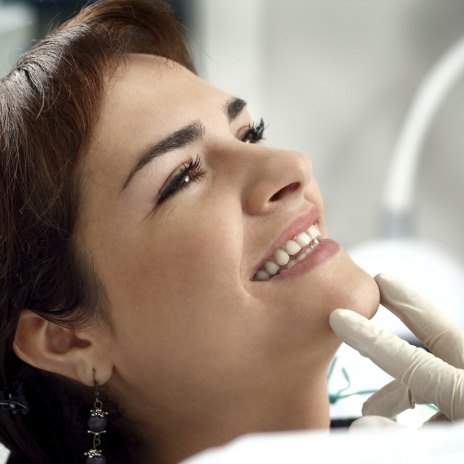 If you have periodontal disease, you can expect that our team will provide more in-depth cleaning. While regular six-month checkups focus more on removing plaque and tartar from above the gumline, deep cleaning will focus more on the area unseen by the naked eye. We can use specialized instruments to rid your gums of debris and bacteria that cause inflammation and infection, helping to improve the state of your oral and overall health.
OraCare Mouth Rinse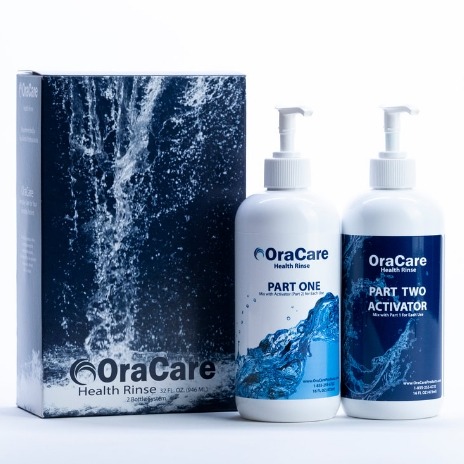 While daily brushing and flossing are extremely important when it comes to the prevention and management of gum disease, they only clean a relatively small portion of your mouth where harmful bacteria can reside. That's why we often recommend patients add OraCare Mouth Rinse to their hygiene regimen. It's able to quickly and effectively clean areas like the tongue, cheeks, and back of the lips, drastically lowering someone's risk of developing both tooth decay and gum disease.