Emergency Dentistry – Alpharetta, GA
Fast, Pain-Relieving Dentistry That You Can Rely On
Dental emergencies spring up at the most inconvenient moments, leaving you to stress and panic about what to do next. With our trusted and accommodating team at Alpharetta Modern Dentistry, you can get the timely care you need as soon as possible, whether it's on the weekend, after-hours, or the same day you call. We also offer dental sedation in case you feel especially anxious or fearful of coming in. That way, you can take care of the situation without being in distress. Call us immediately if you have a dental emergency!
Why Choose Alpharetta Modern Dentistry for Emergency Dentistry?
Same-Day & After-Hours Emergency Dentistry
Nitrous Oxide Sedation Available
Multiple, Flexible Ways to Pay
How We Treat Dental Emergencies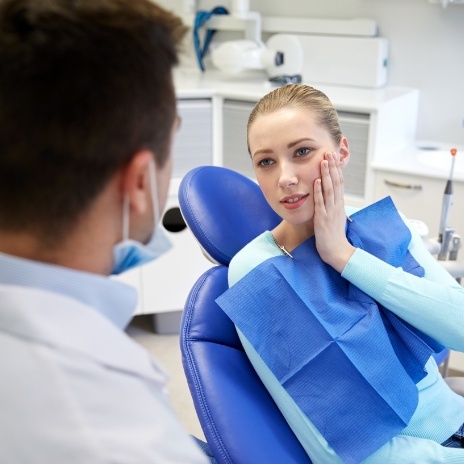 Call Us: The first step you should take if you damage a tooth, experience oral pain, or notice any out-of-the-ordinary symptoms is to call our office. Regardless of when you experience the problem, you'll be able to get ahold of one of our team members to schedule a visit, whether that's during or after hours.
Come in for an Examination: Once you schedule an emergency appointment, you can come in to receive a thorough examination from our team. This can include digital X-rays or a cone beam CT scan as well as a physical evaluation from our skilled emergency dentist.
Go Through Your Treatment Options: Based on our findings, we'll provide you with a diagnosis and walk you through your treatment options, as well as all of your payment methods. Our practice is happy to accept PPO dental insurance plans and offers a convenient in-office membership.
Receive the Care You Need: Finally, our team will get to work erasing your pain and restoring your smile.
The Most Common Dental Emergencies
If you're concerned about whether or not you should be seeking emergency dentistry, we recommend giving us a call. Our team can help you navigate your situation and help you determine whether your symptoms require urgent attention. We've also included some of the most common emergencies that we see below.
Understanding the Cost of Dental Emergencies
Because no two emergencies are the same, there's no set price tag associated with these visits. It will depend on several factors, including whether you require diagnostic imaging, which treatment you need, and whether you receive dental sedation. Based on all of these, our team will be able to provide you with a cost estimate once you arrive and we've made a diagnosis. We're also happy to file a claim on your behalf to ensure you receive maximum reimbursement from your PPO dental insurance plan. If you're uninsured or underinsured, you may be able to benefit from our in-house membership plan or additional financing.
Keys to Preventing Dental Emergencies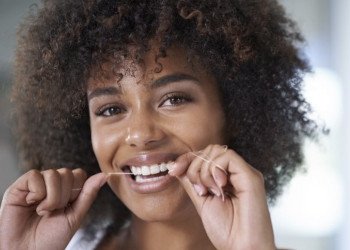 While you can't completely avoid experiencing a dental emergency, there are several preventive measures you can take to decrease your chances of experiencing one, such as:
Visiting your dentist every six months for routine checkups and cleanings.
Maintaining a good at-home dental hygiene routine.
Not using your teeth to open packages or chew on hard items.
Protect your teeth from nightly grinding (bruxism) and while playing contact sports.
Maintain a balanced diet that isn't excessively high in carbohydrates or sugars.